"We are Los Angeles' Premier Access Control Company.  Complete the form to the right and

Get Solutions Now…"
Benefits of Access Control Systems
No More Lost Keys
When one of your employees quits or is fired, and doesn't return their keys, you're stuck with the cost of making new keys and, perhaps, even needing to change the locks. The same thing happens when an employee loses the company keys.
But, with an Access Control System, you only need to delete the  employee's access card (or biometric information) from the system!
Keep Track of Who's Entering – and at What Time!
You probably have merchandise or other property with a street value.  For example, labs, doctors' offices, pharmacies or any company with pharmaceutical drugs on hand are very much at risk, 24/7.  With an Access Control System you can keeps track of entries and exits: each entry is logged with the time!
Any stranger will be detected.
If you have lots of employees, no one is going to know everyone. Strangers can slip in, undetected. Not so with an Access Control System.
Detect Unlawful Activity
You'll be able to see when people are where they should not be, or for too long to make sense. You'll be more alert to what's going on at your property, and be able to look and question.
Keep Sensitive Information Secure
Do you have a business that involves  trade secrets or sensitive information? You want to be certain that only individuals with the right clearance have access to the physical area where it is stored. Access Control Systems permit businesses to limit access to particular areas.  If you have a business with secure data, you'd be safer with an Access Control System.
Reduce Theft 
Businesses with Access Control Systems are able to give only approved or specially trained employees access to particular areas. You can limit who has access to supply rooms or to hazardous chemical areas. You can limit access to heavy machinery. You'll be able to reduce the incidence of untrained employees being injured.
Control = Income
There's a lot of managers and owners who feel that they are more controlled by their business, than there are who think the opposite. Access control gives more awareness of who is where, and what they are doing. It's another step in the right direction for actually being in control of your business, and will help boost your income.
Lots of locations? No problem!
Do you have several locations? Access Control Systems are easily set up to work over many buildings.
Not just for businesses
Do you have a campus, parking lot or garage, a community center, condominium, or apartment complex? All these applications benefit from using an Access Control System. The biggest benefit is that, when anyone with access is no longer part of the company, group, or community, no one needs to be concerned about replacing locks and keys!  One only needs to delete the person's access from the system and they're done. It's that easy!
Aside from conventional locks and keys, there are perhaps hundreds of different ways to secure your buildings. And Mulholland masters them all.
We work with keypad entry and card systems, and fingerprint systems as well.
More and more commercial buildings, apartment buildings and condominiums are adopting biometric solutions and phasing out card readers and keypads.
Now, the best of these key-less, cardless access control systems utilize combinations of information from our eyes, and, from facial characteristics, voice analysis and behavioral analytics. With these systems, we are able to give your residents or employees the care-free security you've always wanted…
"There are hundreds of biometric controlled access systems on the market. But there is a wide spectrum of quality amongst these. For full confidence in your system, be sure to stick with an Industry Leader."
"We're most impressed with the US company, Stanley Security, for their impressive 'EyeLock" Iris Scanner system, and the Israeli company, FST Biometrics, for their multi-modality "In-Motion Identification" ("IMID") line of products. Click the tabs below to find out more information…"
Introducing In Motion Identification™ (IMID™)
The key-less, cardless access control system that utilizes facial characteristics, voice analysis and behavioral analytics to give your residents or employees the care-free security you've always wanted…
Mulholland Security Centers, Inc., is an authorized integrator for FTS IMID systems. No matter what systems you have in place and no matter what type of hardware you have, we can integrate it for you. 
"We are very excited to be partnering with FTS's IMID access control system. Watch the video to get a clear conceptual understanding of how effective this application is, and how it will make your life easier."
HOA Benefits –
Our solution can be integrated into residential facilities and projects. Residents approach the entrance and are granted immediate access, while guests can enter using an encrypted QR code generated by IMID Visit Access, which is sent via e-mail. For unexpected guests, our system will contact the host, who can choose to grant access to the visitor.
IMID Access solutions are designed for a seamless experience of authorized and secure access. It can be easily integrated into enterprises and commercial and industrial facilities in a wide array of industries, including:
• Corporate Office Buildings and Campuses
• Healthcare Facilities
• Educational and Cultural Institutions
• Stadiums /Arenas / Entertainment Centers
• Financial Institutions
• Transportation Facilities
• Data Centers
IMID Digital Doorman
IMID Digital Doorman is an all-in-one, In Motion Identification Access Kit.
It includes the software, hardware and instructions that can be easily installed for secure access to offices, home and other facilities.
It provides the same seamless access experience as IMID Access and includes IMID Visit Access features.
IMID Access
IMID Access, our core software solution, can be integrated into enterprises, commercial, industrial, residential and governmental facilities.
The IMID Access software identifies authorized users through a combination of biometric identification technology.
IMID Solo
IMID Solo is a fully integrated controller that delivers the most advanced, secure and convenient biometrics access control on the market.
IMID Solo enables the groundbreaking technological advantages of IMID Access in a compact version designed to support one access point.
EyeLock's iris identity authentication technology combines the accuracy of biometrics with the simplicity and security of a tamper-resistant wall-mounted reader.
While older generations of biometric readers are time-consuming and difficult to use, EyeLock users barely notice the device, simply glancing at it as they walk by. Increased user convenience is matched by increased security.
Until now, generations of iris, fingerprint and hand geometry readers required users to stand in place until their identity could be verified.
STANLEY's EyeLock readers work both in-motion and at-a-distance.
Access control users can rest assured that no personal information is stored; EyeLock's patented iris authentication technology converts an individual's iris characteristics to an encrypted code unique to only that person and then matches the code to their eyes to grant access.
Whether the security entry point is a high throughput turnstile, office door or parking gate, STANLEY's EyeLock biometric readers ensure maximum convenience with unprecedented accuracy.
Commercial Grade Security for the Home
Big money has been being invested in commercial security for a long time, but that's now a big benefit to everyone. So now, not only "big business", but small businesses and you and your family can enjoy the fruits of their research at a very low cost.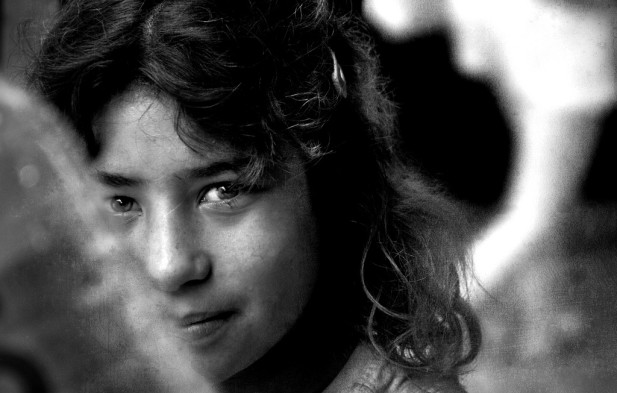 "Some people believe that modern access control is only for large businesses, but even small businesses will see immediate benefits. If all you have is a front and back door, an access control system can increase your security, give you peace of mind and save you time and plenty of money …"
– Yossi Berukhim, Access Control Specialist

Electronic Access Control – Advantages Over
Conventional Systems
There are many advantages to electronic access control for businesses in the Los Angeles area.
5 Reasons Access Control Systems Are Superior To 
Physical Locks And Keys

1. Physical keys are easy to copy.
Access control systems use electronic keys to secure your facilities which eliminates the problem of how keys can be easily
duplicated.
These can be easily changed and monitored providing much greater security.
2.  Lost keys force you to change the locks.

How much has your business spent changing locks and reissuing keys due to lost keys or an employee quitting and not returning keys?
An electronic system can immediately block access to one code but not disturb the rest of the user's.

3.  Key usage cannot be logged or tracked.
Having access to data of who comes into your building at what time and how many times is critical to your overall security.
4.  Locks and keys cannot effectively provide user level and time-of-day access information.
Manual login systems are easily bypassed especially if someone is doing something wrong. Access control systems monitor access 24/7.

5. Work areas can be set up to have different levels of access with access control systems.
While this can be achieved with keys to some degree it is not as effective, because most people don't want to carry around a
bunch of keys.
Commercial Buildings, Gated Communities and Condominiums — and Private Residences as well.
Mulholland security services sells and installs access control systems for businesses, gated communities and condominiums in the Los Angeles County area.
Mulholland represents several manufactures which can meet the needs of any size business.
We will evaluate your business circumstances and recommend the best system to meet your individual needs. Systems as small as one door can be installed within a tight budget and provide a whole new level of security and access information for your business.
If you are using keypads or card readers, fingerprint readers, or any biometric reader we have not mentioned here, we can still help you out – and we want to!
Can't yet – or don't want to – change to biometrics? We can still help you with your system.  We've "done it all", successfully, and for years.
Considering moving to biometrics but have concerns about how well it works? Got some "what if's"? Don't know whether you can afford it or whether your tenants or residents will want it as well?  Call us and we'll answer your questions.
Here is a sample of some of the keypad systems we work with.
Door King

1504
Programmable Digital Lock and Intercom Outdoor Intercom Station Metal Box With Built-In Hood and Light
---
1506
Digital Lock Box Built-In Hood and Light Metal Keypad and Housing Two Relays Metal Box
---

DigiCom
Programmable Digital Lock and Intercom Vandal Resistant Metal Box and Keypad Built-In Hood and Light 4 or 5 Digit Entry Codes Time Zone Input For Code Control, Two Relays
---
Elite
DialCode RS485 Card Readers
ECR-485B Prox Reader in Large Enclosure ECR-485W Prox on Standard Aluminum Frame ECR-485T Prox Reader on Thin Aluminum Frame Use only with Elite Dial Code LC, Dial Code Processor, or ICON26HT
---
DialCode RS485 Key Pad
EKP-485 Lighted Key Pad LED Status Indicators Rugged All Metal Housing Use only with Elite Dial Code LC, Dial Code Processor, or ICON26HT