Mulholland works with HOAs and property managers to provide them with effective solutions that will increase the security of their clients. We've got everything you need to get your work done efficiently.
Gated Community, Condominium & Commercial Gates, Fencing & Integrated Security
[flickr_set id="72157704116750775″]
When you partner with Mulholland Security, you'll have a team of professional security experts who can help you with every aspect of the property perimeter security – without having to hire multiple contractors. We do it all –fences, gates, parking and car access control, locksmithing, card, fobs and biometrics access control systems, access control, surveillance cameras, intercoms, and the myriad of electronic security systems available today.
Since 1994, we have been serving the homeowner's association and property management companies of Los Angeles.
HOAs and property managers know that Mulholland understands their unique problems. And they are very pleased as we solve them!
[flickr_set id="72157702626478971″]
Gated Community and Condo Gates
[flickr_set id="72157702626300521″]
Integrated Security Services
Mulholland does not only do gates and fencing, but we integrate all the other security systems as well.
Re-Keying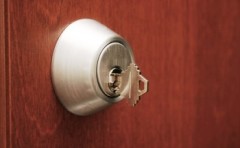 When you are using conventional locks, there is no way of getting around it – your residents or tenants are going to be making keys for others and passing them around.  There is very rarely a malicious intent, but eventually one of these keys can land in mischievous hands. Better not to wait and worry, we can help you with this now.
Key Control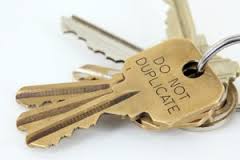 With all  locks there are steps that can be taken to get your keys under control. Some of these are based on procedures you get others to implement, but the best of these are "people proof": they are going to protect you under all circumstances, and get your security under control.
Keyless Entry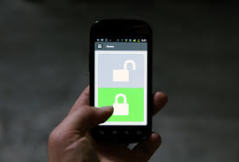 There are several solutions now that can be implemented that completely replace keys. Amongst these are combination locks, card readers, and biometric locks.  This last category involves technology that is set up to register and then read your tenants finger prints, eyes, facial characteristics, and other physical attributes.
High Security Locks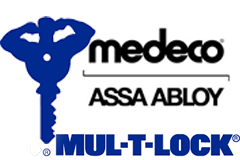 It´s true that there is "no such thing as an unbreakable lock", given the time and the expertise, eventually any lock can be picked. But there is a huge spectrum in the levels of difficulty required in breaking through some of these. At the easy end, locks can be opened with a couple items purchased at a hardware store in less than a minute. At the other end of the spectrum, these high security locks won´t be opened without very expensive tools and a lot of time available.
Door Closers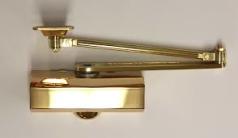 Although the basic design of these have not changed in years, the technology behind them and the materials that they are made of have continued to improve over the years.
Car Entry Systems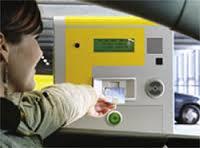 These card reading systems can be set up in many different ways, all of which will improve your tenant security.
Security Cameras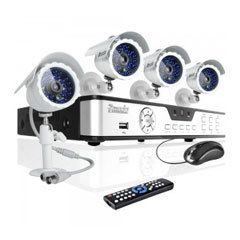 We are always fully supplied with security cameras and can meet any requirements you have. We have installed thousands of cameras for hundreds of families and companies over the years.
With the advent of wireless technology, many times we can get a system set up much more quickly and efficiently than ever before.
Telephone Entry Systems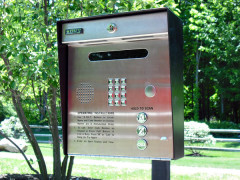 We also have these with video intercom.
IP Entry Systems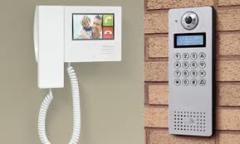 With the ever increasing take up of IP telephony, IP door entry intercoms are becoming an integral part of a modern day communications system. Whether you are using a hosted telephony service provider or have upgraded your on site phone system to a new IP PBX,  an IP Door entry system can be integrated within your phone system and connected as just another extension. With this set up you now have complete flexibility in how and where you want to answer your visitor calls.
Gate Openers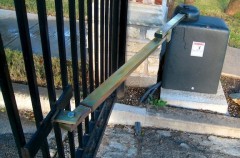 There are two main types of electric gate openers – hydraulic or electromechanical; these can be further split into the following categories, worm (or screw) driven, arm openers and underground openers. Automatic and Electric Gate operators are designed for both swinging and sliding gates. They can be programmed to open and close with a wireless transmitter or a manual device. Low Voltage Automatic Gate openers can also be fitted with solar panels to ensure function during loss of electricity or blackouts.
Security Doors
Security doors are designed to let tenants safely open doors  to air and light when they are not able to monitor the outside doors. These prevent someone from sneaking quickly and quietly into an area, and delay would-be attackers long enough for someone to summon help. Attaching a security door to a weak door frame or allowing enough space at the edges to get good leverage reduces its effectiveness. When installed properly you're making it very for anyone to get inside.
Parking Control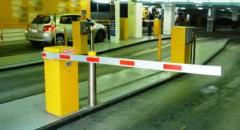 We have a variety of solutions available.
Iron Work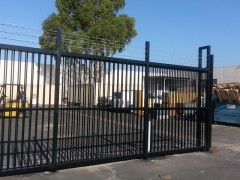 Most of our clients have requirements that involve extensive refinements and modifications. Very rarely do we find an "out of the box" solution that is implementable.
We have iron workers and machinists in our employ making all the adjustments to make your security work for you, without creating more problems.